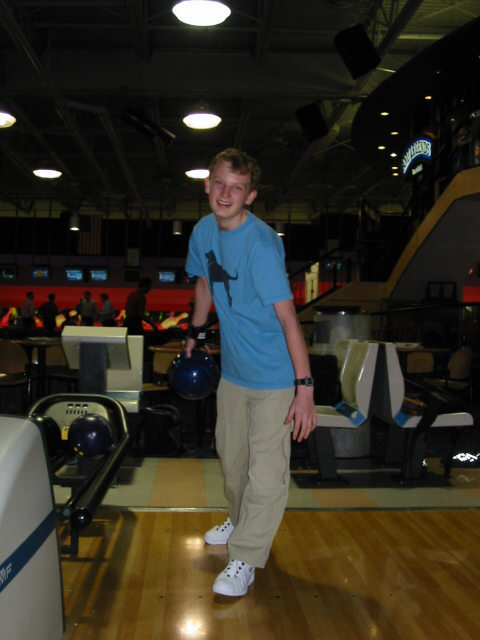 William straining to carry the bowling ball...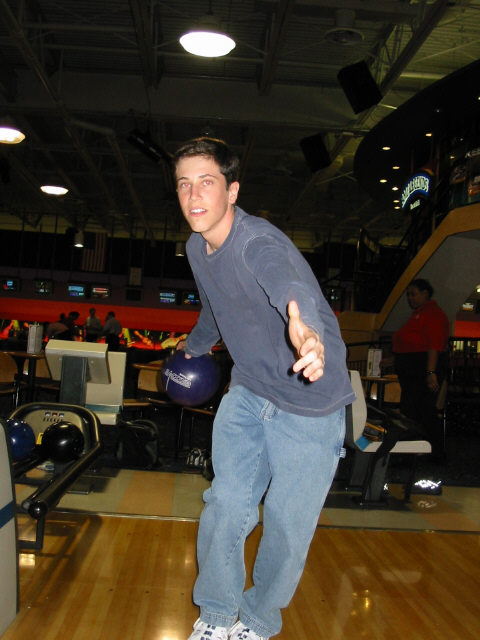 Nathan about to chuck the bowling ball right into the camera
Mickey at the foul line following through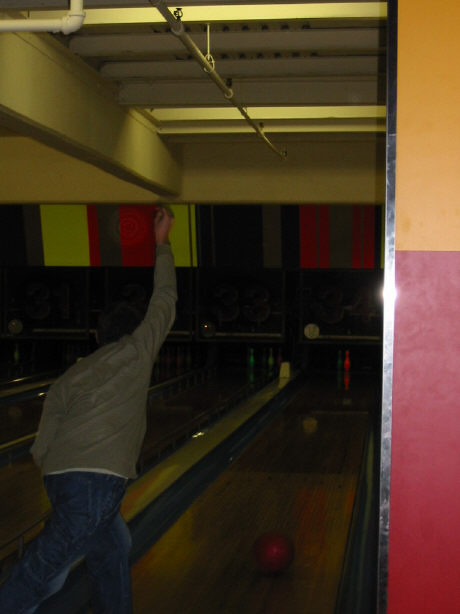 Up, up and AWAY!!!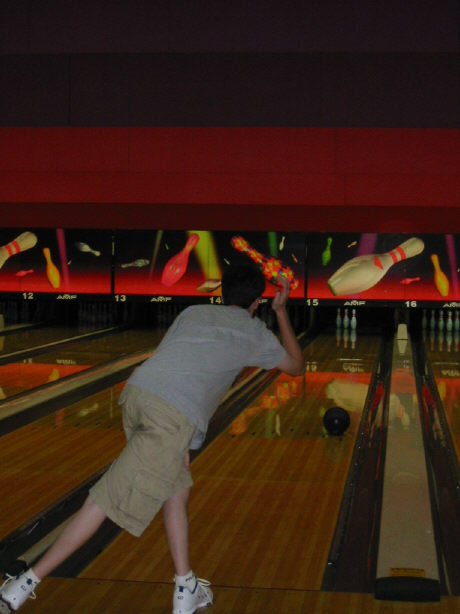 "Sparemaster" Nathan goes for the 1-2-4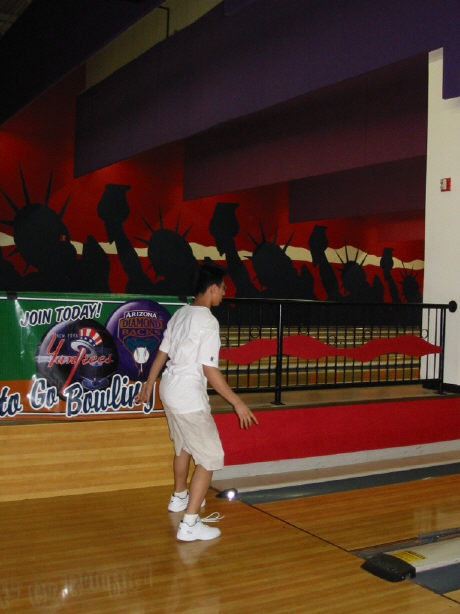 Mickey at the foul line desperately hoping for a strike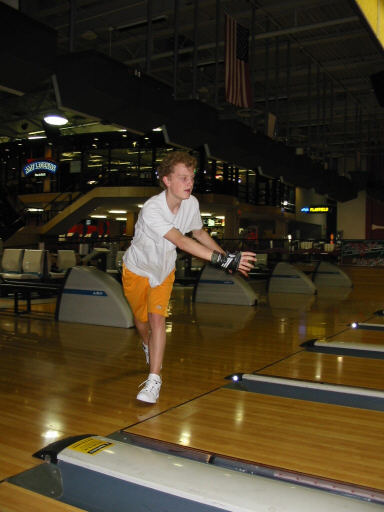 Tsk tsk tsk William....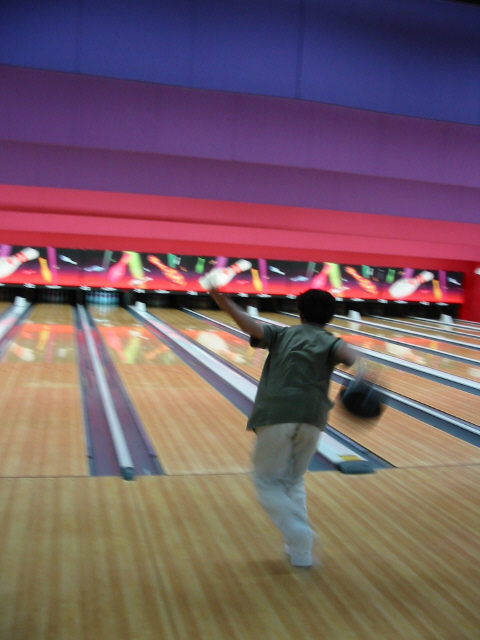 Mickey looking very goofy with his left arm sticking out
William urging the bowling ball onwards.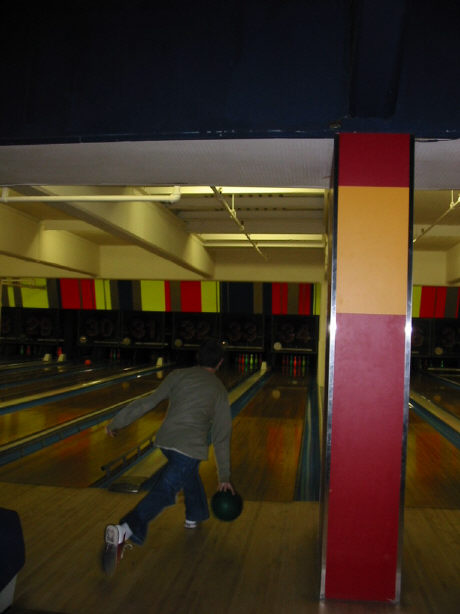 Elisha bowling at the infamous Bowlmor Lanes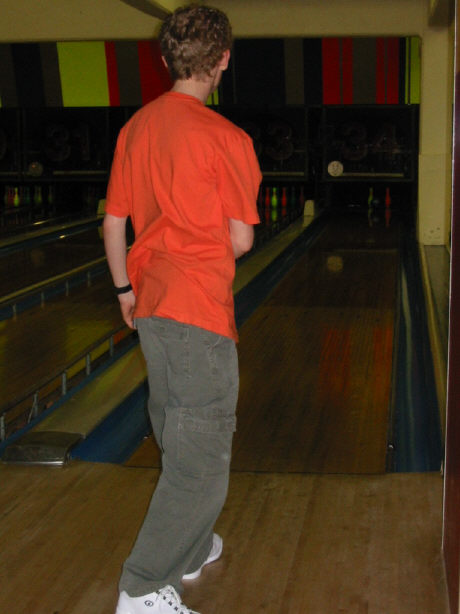 William picking up the baby split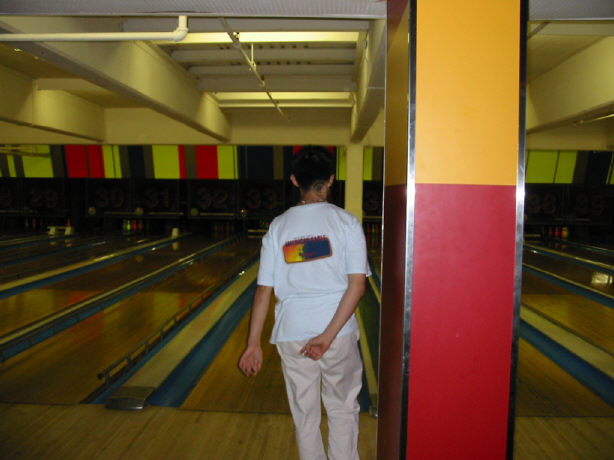 Uh....no comment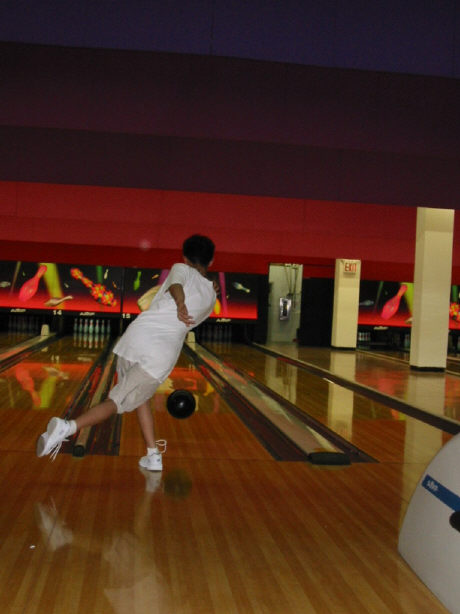 Mickey "revs-a-lot" tries the inside line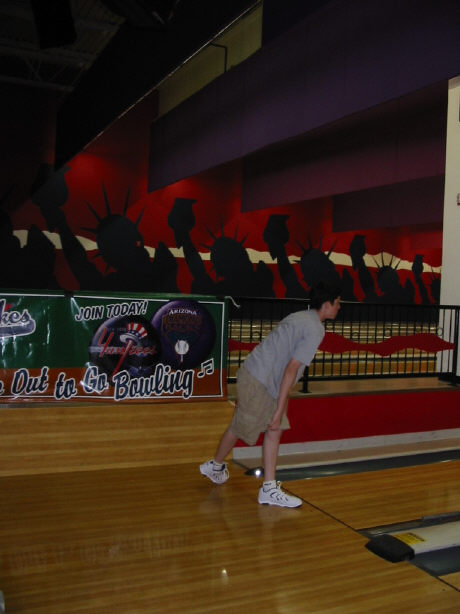 Nathan following suit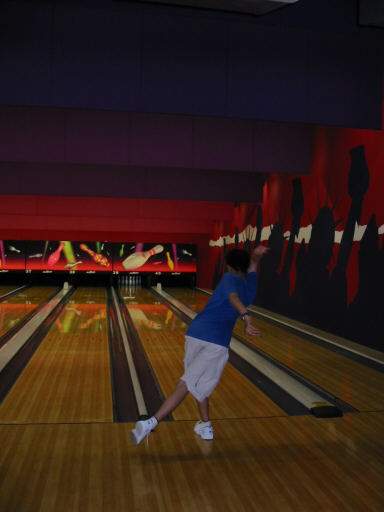 How'd Mickey leave that??